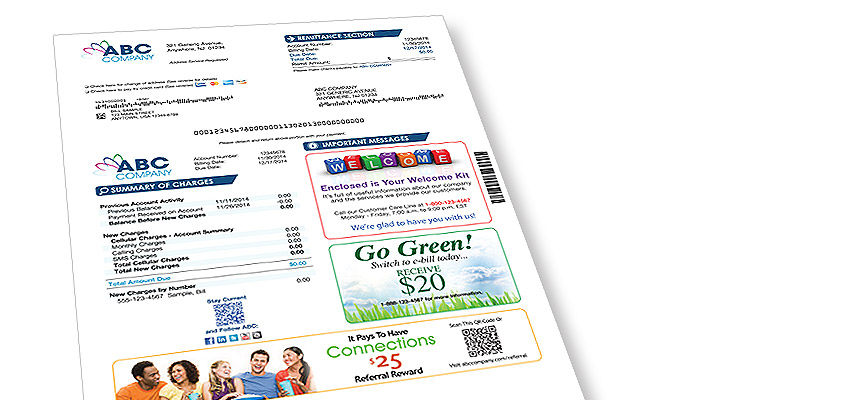 OSG Dynamic MessagingSM
Used strategically throughout an invoice or statement package, whether electronic or print, color is proven to help customers find critical information, encourage action and identify your brand.
Every billing cycle you have an opportunity to connect with your customers—promote a new product, provide information about a change in service or offer company updates. With OSG Dynamic Messaging you can transform your ordinary invoice or statement into highly-customized customer touchpoints with our full-color technology. You have complete control over the look and feel of your messages. Using basic commands, you can add full color images, modify fonts and insert bulleted or numbered text. With OSG Dynamic Messaging, your invoice or statement becomes a powerful marketing and communication tool.