Executive Team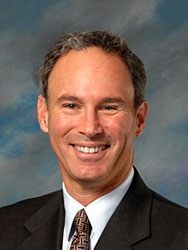 Scott W. Bernstein
Chairman and Chief Executive Officer
Scott Bernstein serves as Chairman and Chief Executive Officer of OSG where he is responsible for the overall direction and leadership of the company.

Bernstein is an accomplished CEO, with a broad range of industry-related experience that includes building quality organizations and driving growth.
---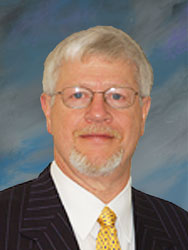 John Springthorpe, III
President and Chief Operating Officer and President of SouthData Division
Prior to joining OSG, Springthorpe was the President and Chief Executive Officer of SouthData, Inc. In his 25 years at SouthData, Springthorpe developed a three-person family business into a nationwide provider of billing documents and scanning services for thousands of clients in 45 states. Prior to SouthData, he was employed by a major defense contractor as a Program Manager with profit and loss responsibility for over $100 million in contracts with the federal government. As an engineer, he served in various engineering and management capacities at locations in Europe, Asia, and the United States. He has 37 years of technical and business leadership experience.
---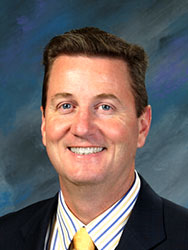 Kent Herring
Executive Vice President and Chief Financial Officer
Kent Herring is the OSG Chief Financial Officer and is responsible for the finance, accounting and human resource functions.

He joined the company in 2008, bringing 20 years of developing, growing and managing divisions within the healthcare industry. Previously, Herring was the Chief Financial Officer at Lakewood Pathology Associates, Inc., where he was responsible for all aspects of financial management, billing, IT, HR and general administration.

In addition, he spent several years honing his skills at Laboratory Corporation of America, where he was the Senior Vice President for their Northeast division, the second largest operating unit of LabCorp, a publicly traded S&P 500 Company in the clinical laboratory diagnostic testing sector.

Herring holds his Bachelor of Science degree in accounting from Villanova University.
---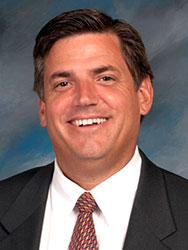 Ron Whaley
Executive Vice President and Chief Revenue Officer
Ron Whaley is the Chief Revenue Officer for OSG. Whaley joined the company in 1998, bringing an extensive knowledge of the bill presentment and telecommunications industry.

He is responsible for spearheading the growth of the organization and overseeing sales opportunities. With a strong knowledge of the industry and his expertise in managing relationships, Whaley continues to steer the initiatives that keep OSG a leader in the industry.

For over 15 years, he built his career in the electronic printing field at Comvestrix. Whaley served as a key executive and helped to take the company public under the name of Vestcom International. His roles included Vice President of Sales, Regional Sales Manager and District Manager. Prior to working at Comvestrix, Whaley spent two years in the office products division at Burroughs Corporation.

Whaley often appears as a guest speaker at industry events and regularly has articles published in trade magazines such as Billing & OSS World and Phone Plus. He is a member of the Competitive Carriers Association (CCA), COMPTEL, the Cellular Telecommunications & Internet Association (CTIA) and is active in many other industry associations.

Whaley holds a BS in marketing from the State University of New York at Oswego.
---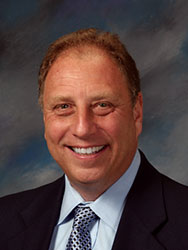 Neil Metviner
Executive Vice President and Chief Marketing Officer
Neil Metviner serves as Chief Marketing Officer at OSG, where he is responsible for leading the company's organic growth initiatives and driving the marketing strategy. He is also tasked with product development, communications, account management and customer marketing.

Over his 30-year career, Metviner has effectively built and transformed organizations using his skills in strategy, operations and process improvement. His prior management experience includes serving as Executive Vice President of Pitney Bowes, Inc. where he held the additional titles of President of Pitney Bowes Direct and President, Global Mainstream for Pitney Bowes Europe. He has also served as a senior executive with Cendant and National Westminster Bancorp. In 2002 Metviner was named the Direct Marketing Association's B2B Marketer of the Year.

Metviner holds BA and MBA degrees from Case Western Reserve University, and has completed the Advanced Management Program at the Executive Leadership Institute of the Boston University School of Management.
---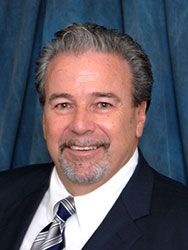 John Delaney
Executive Vice President of Operations
John Delaney serves as the Executive Vice President of Operations where he is responsible for the leadership and management of all production sites. He is widely recognized as an industry leader and has a history of implementing advanced production methods and technology.

Prior to joining OSG in 2012, Delaney was President of Diversified Technology Group (DTG) for 17 years, a consulting firm serving the print to mail industry focused in disciplines of application development, advanced technology implementation and production factory deployment. He also has held a wide range of management positions during his career at NYNEX (Verizon) prior to DTG.
---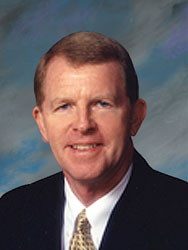 Alan Connolly
Executive Vice President
Prior to joining OSG in 2014, Connolly worked for SouthData, Inc. for nine years. Prior to that he held executive management positions with manufacturing firms. His responsibilities involved overseeing multiple manufacturing plants in North Carolina, Virginia and international locations, employing more than 4,500 people with annual sales in excess of $150 million. His management background includes the areas of manufacturing, product development, finance, engineering and sales.

Connolly graduated from NC State University with a degree in Business and Economics.
---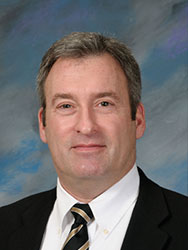 Edward Donohue
Senior Vice President of Technical Services
Ed Donohue joined OSG in 1998 as the Director of Technical Services bringing over 12 years of expertise in technical operations. He manages the project management and technical departments. In addition, his responsibilities include application development, database administration, desktop support and networking/communications.

Previously, Donohue worked for First Chicago Trust Company of New York where he developed his position from Project Leader for Employee Plans and Dividend Reinvestment Systems to Assistant Vice President of Applied Technology and Demutualization Systems and eventually to Vice President of the advanced function printing group.

Donohue holds a BS in computer science from the State University of New York at Oswego.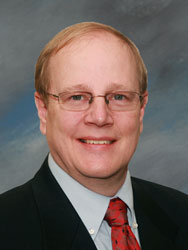 Dwight Springthorpe
Senior Vice President of Networks and Data Security
Prior to joining OSG in 2014, Springthorpe was the Vice President of Network Services for SouthData, Inc. In this role, he directed the activities of SouthData's Network Systems Division and researched and advised senior management on technology issues. He was also responsible for leading the SSAE-16 (formally SAS-70) computer audit team. Springthorpe has 30 years of experience in computer network design, implementation and support. He founded Network Dynamics, Inc., a network engineering firm specializing in the design and integration of local and wide area networks and providing support services for servers and desktop systems.

Springthorpe holds a Bachelor of Science degree in Computer Science from North Carolina State University.